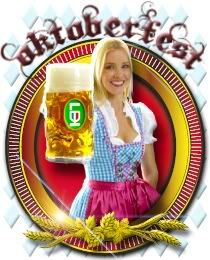 Get your lederhosen ready, get ready to do the Chicken Dance ... OOMPAPA!!! The annual Oktoberfest is coming .... actually, it's the
43rd
annual
OKTOBERFEST
to be held in Big Bear! Lots of fun for all!
It runs Saturdays & Sundays starting September 14th through October 26th. Here is the main link for all information pertaining to anything you'd ever want to know about the upcoming festival:
http://bigbearevents.com/oktoberfest/
Check our our Golden Specials at (
http://www.bigbearrentalcabins.com/special/special.html
) - we have several specials running on cabins that might work for you!